Hello there friends! First Monday of the month means it's TBB Asks, which is one of my favorite posts! Hope you enjoy and don't forget to share your link at The Blended Blog.
Kisses or hugs? I think in lots of ways I've become a hugger and especially lately when my hubby and I are trying to not spread the germs between us.
Candy or Flowers? Since I'm a flower killer, I'm going to say candy BUT I just adore a little bouquet of mixed fresh flowers.
Baking or Cooking? I try to enjoy both but hubby is the better cooker in the family. I have always loved to bake and want more of it in my life this year. #2018goals
Do you remember your first kiss? Now that you ask, no, I don't think that I do remember. Isn't that sad?
Favorite color of roses? Yellow
Conversations Hearts? Yes or No I think they are fun but I don't typically purchase the
Do you leave love notes? Oh, no! This is something I used to do but I realize I have been failing miserably at it in the last few years. I highly recommend it though and will totally get back on this horse.
Do you decorate for Valentine's Day? Not really.
Red or Pink? I've always been a lover of red but pink is capturing a little of my heart lately.
Milk, White or Dark Chocolate? All of them. I won't discrimate here but just enjoy them.
Do you believe in love at first sight? Not really. Attraction, yes, but that is very different from love. Darn you, Hollywood for your deception on this one.
Do you give humorous or serious Valentine's Cards? I would say serious…in case you hadn't noticed, I'm a little seriously intense and deep…yet IRL I'm really witty.
Favorite Chick Flick or Romantic Movie? I think my two favorites are How to Lose a Guy in 10 Days and Sweet Home Alabama
Stay In or Go Out? We've done both but in recent years it's about staying in or going on a different day.
Get your hugs and kisses, friends!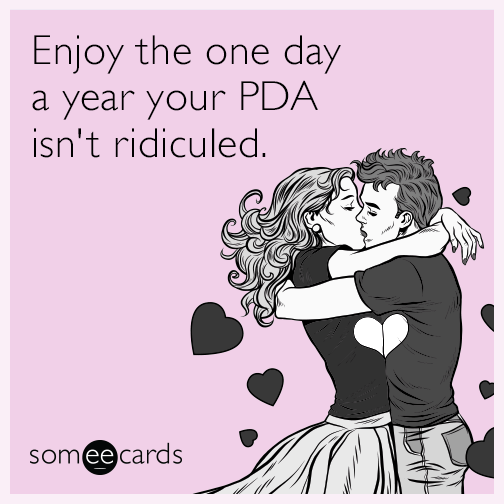 Eat those converstion hearts!
Hope you get some sweets and flowers with your coffee!
Don't forget to give and receive love!
One more thing before I close. Do you need some lipstick? Probably, right?! Don't we all? I'm having an online lip party and your invited. Let me know if your interested in the comments and I'll get you hooked up.
Hope you have a great day and a beautiful week!
Be blessed! ~ Carrie
Where I'm linking up.